Labiana
With more than 60 years of history, Labiana has developed its commercial activity in the national and international market, providing contract manufacturing services to third parties and more than 50 own-brand products for the veterinary and human pharmaceutical industry.
Labiana headquarters are based in Spain, specifically in Madrid, and the factory (with an area of 9000m2) together with the operational offices are located in Terrassa (30 km from Barcelona), where export operations are being carried out in more than 40 international export markets. Labiana Pharmaceuticals, specialized in human medicine, has a manufacturing plant of 8000m2 with its headquarters based in Corbera de Llobregat, 25 km from Barcelona. Both companies have more than 300 employees.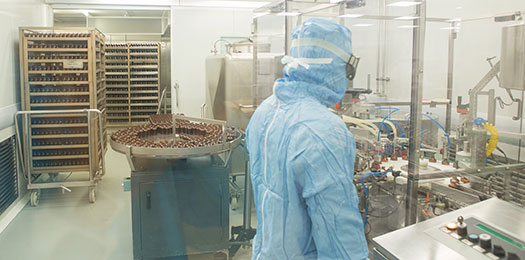 Labiana's main services and strengths are:
EU-GMP-certified manufacturing plants, specialized in sterile solutions and suspensions (aseptic filling, terminal sterilization for glass and plastic), non-sterile liquid solutions and suspensions, non-sterile solids, pilot batches.
Primary and secondary packaging.
Logistics (climate chambers, storage, purchase and shipment of goods internationally).
Formulation development (galenic development, galenic stabilities, laboratory batches).
Analytical development (development analytical methods, analytical validations, stability studies).
Regulatory Affairs (worldwide registrations, dossier variations, DMF transfer, In & Out licensing).
Labiana Life Sciences, the animal health division of Labiana, owns the 100% shareholding of Veterinarski Zavod Subotica, and additionally the 51% shareholding of Zoleant Pharmaceuticals International, a company located in Istanbul (Turkey), specialized in pharmacologicals and nutritionals for livestock and pets. Overall, the global product portfolio of Labiana Life Sciences, Veterinarski Zavod Subotica, and Zoleant Pharmaceuticals International amounts to nearly 200 products available for the international markets.
One of Labiana's main priorities is to provide society with quality products that improve and promote the well-being of people and animals. Nowadays Labiana is growing across the borders towards innovation and internationalization by continuously improving its products, increasing the operational efficiency, and identifying new services, new development plans, and new lines of business.
For more information visit labiana.com